Never miss a beat — or a connection, case, or file.
You're already in a room with lead walls and a six-foot-thick concrete ceiling. You don't need software that's going to slow you down even more. WebShare automatically self-adjusts for optimum performance in any connectivity situation. It uses less bandwidth and fewer computer resources than any other medical monitoring software available - so you can count on smooth and uninterrupted connectivity. And it's the first system designed, tested, and used by healthcare clinicians. To find out what else is possible with WebShare, just
contact us
.
Remote IOM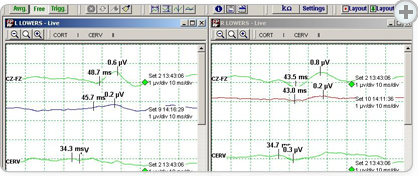 Monitor and communicate seamlessly with real-time screen sharing. Joining an IOM session is as easy as clicking a link, and you can talk with others monitoring the procedure using integrated instant messaging. Plus, all of your securely encrypted sessions can be recorded and timestamped for review, billing, or auditing purposes. With Proof of Service at your fingertips, responding to state and federal regulators, insurance companies, or internal QC departments is a snap.
Regulatory requirements in 2012 will necessitate the ability to record patient-clinician encounters. Good thing we've already got the technology built in. You can also use this feature for face-to-face follow-ups with patients or other physicians - even if you're not in the same state.